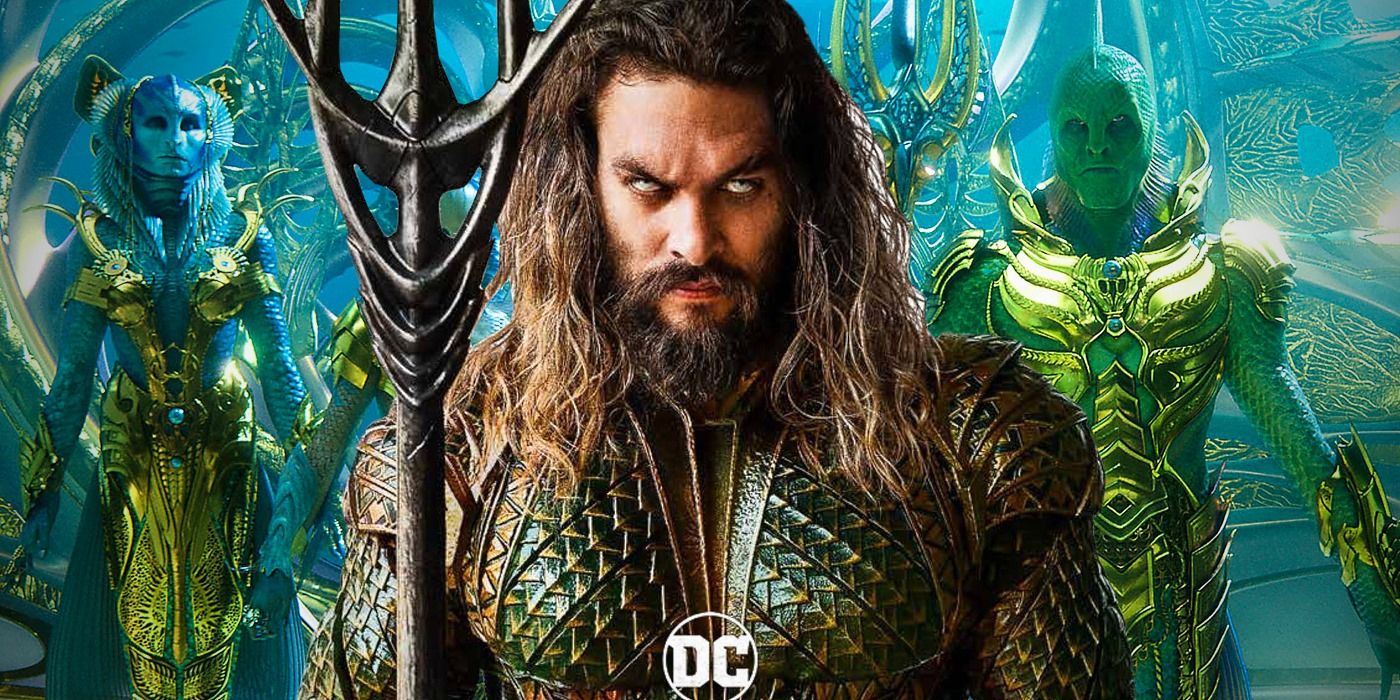 The 13 year old and I went to see Aquaman this afternoon. It is visually wonderful with its scenes of underwater worlds and Atlantis. It is a must-see for that reason. I regret that we went to the standard version, we should have opted for 3D. However as a movie it really is a soggy thing.
SPOILER ALERT: Aquaman gets killed in this movie. In fact he gets killed about 50 times in the movie. He takes more abuse than Harry and Marv in Home Alone 2.We're talking grenades, bombs, burning flesh, sword stabbings, bullets going through body parts. This makes zero sense, but Aquaman takes it and not only does it not kill him, he doesn't seem too upset by it.
The bad guys get killed even more often than Aquaman. Orm is the German half brother of Aquaman. That is the royal people look like very Euroepean, but those who are non-royal look like salamanders. That makes sense in a DC movie. Anyway, Orm and Black Manta take turns killing Aquaman, and then they wind up getting blasted even worse. You could argue that since Orm is from Atlantis, maybe he has some way to survive, but Black Manta is human, and yet he takes enough punishment to kill 100 Coyotes on the Road Runner Cartoon. He falls off cliffs, crashes through cement walls, gets his head blown off, and gets bent, mutilated and spindled by Aquaman. He likes it.
There is no plot in the movie so I can't spoil it for you. Or rather there are so many plots that we can't keep track of them all. It's kind of like Green Lantern in that it tried to encompass too many story lines. There are several Arthurian plot gimmicks involving the rightful heir to the throne, magic swords (or tridents since we are underwater), royal intrigue and treason, a scavenger hunt like the Da Vinci Code, lost relics from Indiana Jones, super powered twits trying to take over the world, and liberal borrowing from Star Wars cliches from the past. There is a also a hollow earth, like from Jules Verne's Journey to the Center of the Earth.
Like Green Lantern there are gratuitous training scenes in which as an adolescent he gets trained as an Atlantean Warrior. It's not clear whether he has special superpowers, or whether all Atlanteans are just as strong, for example. In some parts of the movie, he knows almost nothing about Atlantis, and in other parts he is well versed ("oh yeah, I remember it all now."). These scenes just make the convoluted plot more convoluted. Like does Aquaman know his way around the Atlantean world or not?
The non-Royal Atlanteans (the ones who look like Salamanders) wear scary armor like Star Troopers in Star Wars. They buy their weapons from the same Wal Mart as well, and are completely ineffective as a fighting force. Their scary weapons are not able to shoot anyone of any consequence to the movie. They need to breath water in order to survive, so it's kind of funny when their water filled armor springs a leak. I wanted them to die because they are all so incompetent.
Jason Momoa is a fantastic heroic actor and is totally convincing as Aquaman. He's kind of like Marvel's Wolverine in that he likes to drink beer and win barfights. But where do they get the rest of the actors? As a group they are all very weak, and the lack of a detailed plot makes them even weaker. The characters come off as very one dimensional. For example, we know very little about why the Queen of Atlantis should wind up in a New England lighthouse, and the scriptwriters are just not interested in telling us about it. The bad guys are totally bad and totally angry all the time, the good guys are totally good yet very shallow and two dimensional.
Another confusing aspect is that Aquaman has the power to telepathically communicate with sea creatures, but no one knows why he can do that. It is a really cool super power. For example if you could summon 10,000 sharks you could probably shut down an army by yourself. But Aquaman seems to forget that he has this superpower for long stretches of time.
See Aquaman for the visual spectacle of Atlantis and the undersea world. Forget about the plot, it's not worth understanding. I love Atlantis and hope that there will be a sequel. But I hope that they can send the entire Royal Family of Atlantis to a retirement community. The power struggle is not interesting and we just can't identify with one group over the other.